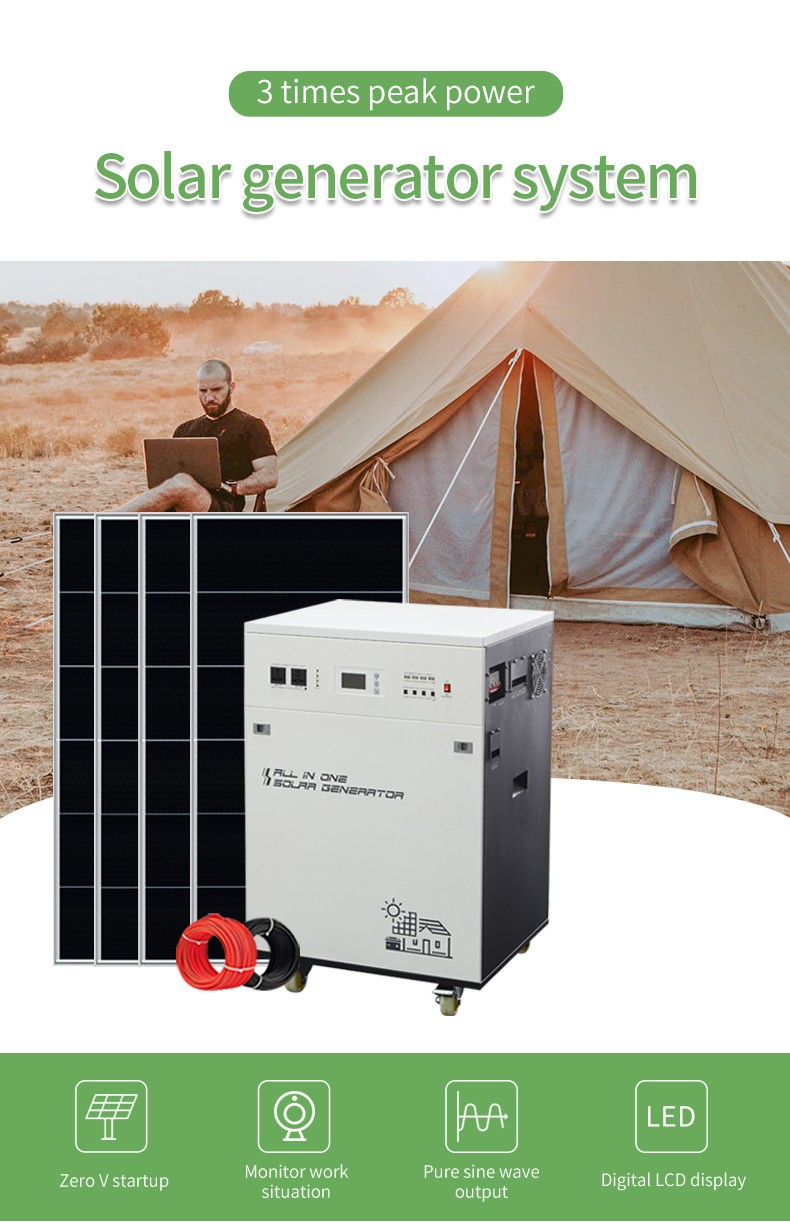 1. 3 times peak power, excellent load capacity
2. Integrated with inverter/solar controller/battery.
3. Multiple output :2* AC output socket, 4* DC 12V, 4*USB.
4. The working mode can be AC priority /ECO priority/solar priority.
5. Ac charging current 0-30A Optional.
6. LVD/HVD/ charging voltage adjustable, suitable for various batteries to increase the fault code, real-time monitoring of the working situation.
8. Built-in AVR stabilizer continuously stabilizes pure sine wave output.
9. Built-in automatic AC charger and AC mains switch, switch time S4ms. 10.RS485/MOBILE APP(WIFI or GPRS) remote monitoring.