The 10 percent tariffs go into effect later this month, rising to 25 percent on January 1.
EMMA FOEHRINGER MERCHANT SEPTEMBER 17, 2018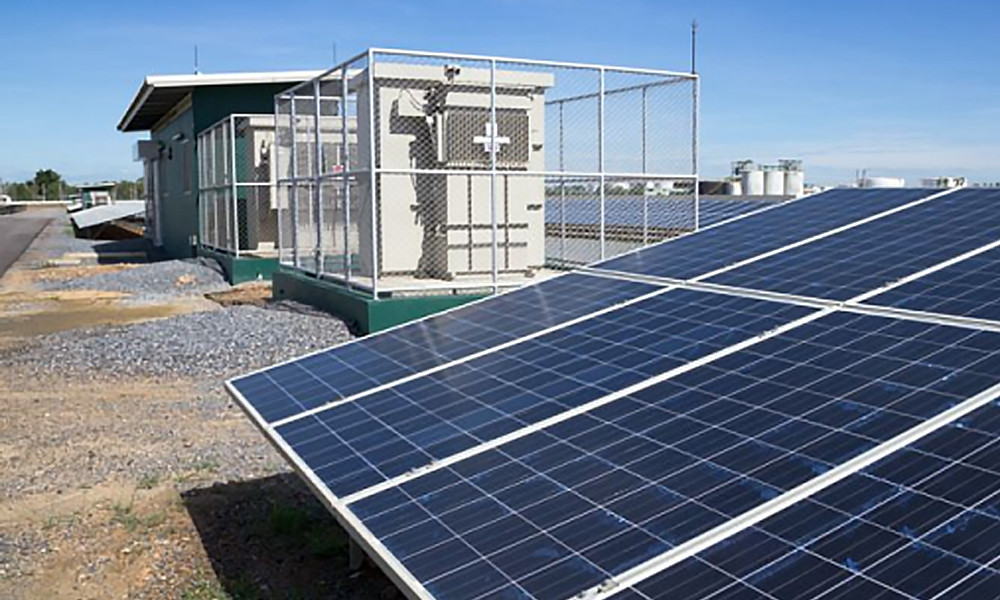 The Trump administration on Monday unveiled long-awaited tariffs on $200 billion in Chinese goods. The new round of duties, under Section 301, will hit yet another slice of the solar market: inverters.
In a statement the administration said tariffs of 10 percent would go into effect on September 24. They'll rise to 25 percent on January 1. The administration also cautioned China against any "retaliatory action against our farmers or other industries," which it said would be met with "phase three" tariffs on an additional $267 billion in imports.
Earlier this summer, the administration announced 25 percent tariffs on $50 billion worth of imports. The latest round of duties could raise stakes in what's been repeatedly categorized as an escalating trade war.
According to Scott Moskowitz, a senior solar analyst at Wood Mackenzie Power & Renewables, the 25 percent tariffs are higher than many in the industry expected. American inverter manufacturing accounts for a small segment of the market, but duties will impact players differently based on how much a supply chain relies on China.
"This will affect many different parts of the market — but there's a lot of nuance," Moskowitz said.
While SunGrow and Huawei will be most significantly impacted because the entirety of their supply chains are based in China, Moskowitz said the residential market will feel the most wide-ranging impacts.
"Enphase and SolarEdge account for almost 90 percent of the market and they too have large China-based supply chains," he said. "They've each announced plans to shift the production of their [North America]-bound products to other markets — Mexico and Romania, not the U.S. — but it will take some time to adapt.
Companies with manufacturing bases in Europe and India, such as SMA, Schneider Electric and Power Electronics, are most likely to feel the positive edge of tariffs according to Moskowitz. Yaskawa-Solectria Solar currently has the most U.S. based manufacturing capacity.
According to WoodMac's most recent U.S. PV pricingreport, inverters in H1 2018 accounted for $0.21 of the $2.95 per watt DC price of residential PV systems. That's projected to fall to $0.13 of the $1.94 per watt DC price by the end of 2023 as system prices continue to decline. Prices are lower for commercial and utility-scale systems.
According to WoodMac, non-installation soft costs will continue to make up the majority of system price, followed by module costs. Tariffs are likely to increase inverter costs for some suppliers.
Though it's been a tariff-heavy year for the U.S. solar industry, market impacts have been minimal compared to worst-case projections. Oversupply in China has pushed continued price drops that have tempered the tariffs potential impacts. In the first six months of 2018, WoodMac recorded 8.5 gigawatts of utility-scale projects — another solar record.